Today my Blog Post is dedicated to flowers and learning!
Flowers in the form of Fine Art and Jewelry, and today I learned how to put pictures side by side onto Blogger.
Though it is only a three step process, I chose to make it, OH, about 20 steps.
I think I have a down now. At least I hope so,
Now onto the goodies!
On my FaceBook, there is this wonderful photographer that I "like".
I never realized until just recently that she had a shop on Etsy. Not only that, I also didn't know how incredibly beautiful her photography was until I looked through all her listings on Etsy. To put it simply, I was stunned to see what beautiful work she created taking photographs.
I wouldn't be able to choose just one of her photograph listings, so at the end of a few pictures here, I will post all information for you to see more!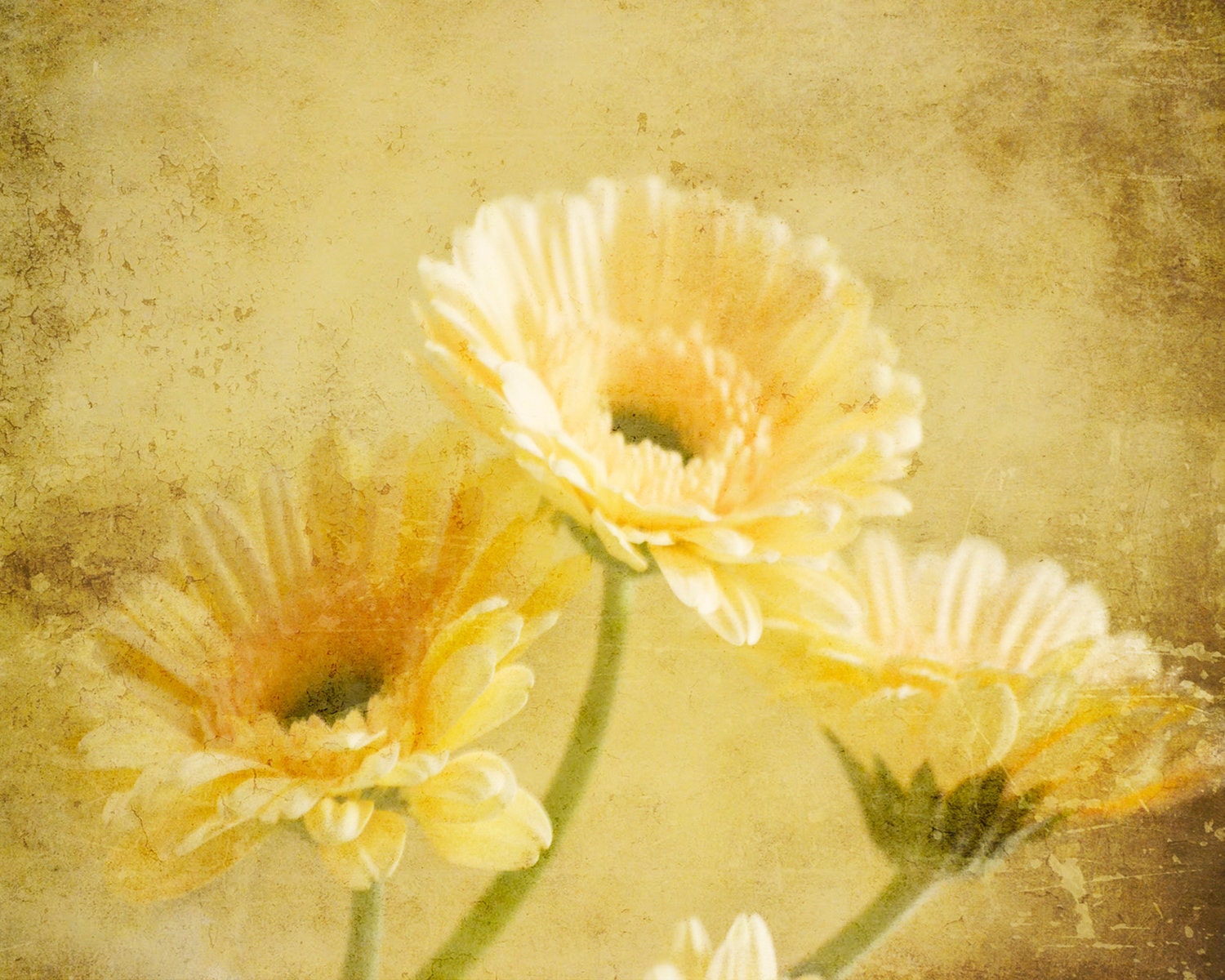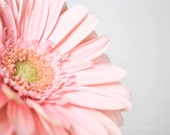 This first fine art print is named,
Vintage Vanilla
. Click on the title and it will bring you right to the listing.
The second luscious pink flower is named, "
My Heart Opens for You
". Quite fitting for Valentines Day, don't you think?!
I would also like to mention that Traci, the fine photographer here, is an Award Winning Fine Art Photographer. She resides in Canada with her husband and children.
You can find Traci here!
On Etsy:
TraciCottinghamPhoto
Face Book
Twitter
FineArtAmerica
Earlier today I stumbled upon this newly opened Etsy Shop, called Rosarium1. I have to say that I love Moonika's handmade jewelry. And to find out that each flower she makes is handmade by her, petal by petal, amaze's me. Such elegance and imagination. To say the least.
Here are a few of her items: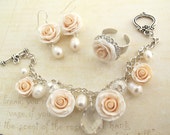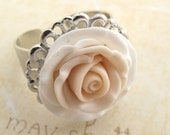 You'd have to agree that these light pink roses are quite feminine, and dainty!
I love the combination of the polymer clay roses, crystals and pearls.
You can find the link to the first photo
here
. Quite frankly, it is such a lovely set.
I also included this listing for the second photo
here
, because I really wanted you to see the detail and quality of her handmade jewelry creations.
I hope you will take a look into Moonika's
Etsy Shop
, there are many other colors of flowers and jewelry items. If there is a colors you especially have in mind, she accepts "custom orders" as well.
So, please be sure to check this shop out!